June 22nd, 2016
Comments off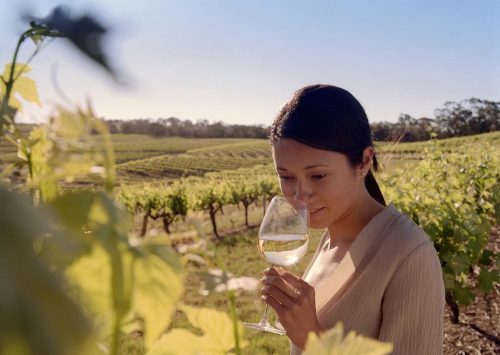 Who's up for some fun in South Australia in coming months? Start planning your holiday with these great upcoming events, book your Adelaide car rental and prepare for a blast in late Winter and Spring.
SALA Festival
1-31 August, statewide
The South Australian Living Artists (SALA) Festival is the largest visual arts festival in Australia. Its extensive state-wide program of visual arts involves more than 3000 artists and 500 venues that celebrate the diverse talents of South Australian artists. Don't miss your chance to journey through some of this year's best collections, held in various places and spaces to support the very best of visual art in the state.
www.salainc.com.au
Barossa Gourmet Weekend
2–4 September, Barossa
The Barossa is among the world's great gastronomic playgrounds, renowned for its wine, fresh seasonal produce, beautiful landscapes and easy-going lifestyle. Maggie Beer's Farm Shop always a big hit, as too a spate of cellar doors and beautiful eateries.  The Barossa Gourmet Weekend is a three-day celebration of the region's food and wine culture and features long lunches, sumptuous dinners, wine masterclasses, winery days and workshops.
www.barossagourmet.com
Royal Adelaide Show
2–11 September, Adelaide
The Royal Adelaide Show is the longest running and largest community event on South Australia's calendar. It is an action-packed event for the whole family and includes carnival rides and attractions, as well as handicraft, produce, livestock, animal shows, and much more! The show's celebrations go off with a bang thanks to a nightly fireworks display.
www.theshow.com.au
OzAsia Festival
17 September–2 October, Adelaide
The fortnight-long OzAsia Festival features performances, events and exhibitions celebrating the artistic and cultural ties between Australia and Asia.
www.ozasiafestival.com.au
Ceduna OysterFest
30 September–2 October, Eyre Peninsula
The Ceduna Oysterfest is Australia's largest oyster festival. Ceduna comes alive with entertainment for all ages, and an abundance of oysters on offer. OysterFest will delight taste buds and surpass expectations with a celebration worthy of its colourful past.
www.ceduna.net
Coonawarra Cabernet Celebrations
1–31 October, Limestone Coast
The Coonawarra Cabernet Weekend is rated one of the top events in South Australia and it's not to be missed! Choose from more than 30 exciting events and exclusive tastings at Coonawarra's outstanding cellar doors. The weekend will be filled with great food, sensational wine, live music and once in a life time experiences for you to indulge in. Come and meet the locals, share in the community spirit and open your eyes to life under the big sky.
www.coonawarra.org
Renmark Rose Festival
15–24 October, Riverland
If you are a rose or garden lover you will thoroughly enjoy the Rose Festival in Renmark. Treat yourself to this delightful display of nature through the festival's program including open gardens, activities, shows and demonstrations that will enthuse and enchant all who attend.
www.renmarkroses.com
Adelaide Fashion Festival
October, Adelaide
The Adelaide Fashion Festival showcases modern, innovative and relevant fashion from established and emerging designers. It celebrates what's special about South Australia – its creativity and design – while expanding the state's fashion industry locally, nationally and internationally.
www.adelaidefashionfestival.com.au
CheeseFest
October, Adelaide
CheeseFest is a celebration of Australian specialty cheeses. Cheese lovers will enjoy every element of the festival – sampling, cooking, cheese making demonstrations and master classes – while overlooking the picturesque Rymill Park in Adelaide.
www.cheesefest.com.au
Australian International 3 Day Event
3–6 November, Adelaide
The Australian International 3 Day event is Australia's premier equestrian competition and Adelaide is delighted to host the three days of dressage, show jumping and cross country in its city parklands. This event is unique to the world as it is the only one staged in the heart of a busy city.
www.australian3de.com.au
Also try Four Great Things To Do In South Australia or Five Things To Do Near McLaren Vale
SCOTT PODMORE
The post 10 upcoming events in South Australia you can't miss appeared first on DriveNow Blog.
Categories:
Adelaide, Adelaide car rental, Adelaide Fashion Festival, Australian International 3 Day Event, Barossa Gourmet Weekend, Ceduna OysterFest, CheeseFest, Coonawarra Cabernet Celebrations, Driving Holiday ideas, Events around Australia, OzAsia Festival, Renmark Rose Festival, Royal Adelaide Show, SALA Festival, South Australia