Driving holidays – Port Augusta to Adelaide (SA)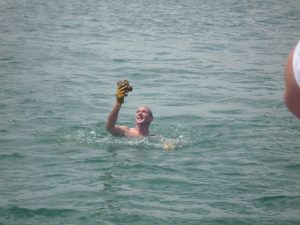 From Port Augusta to Adelaide on the banks of the beautiful Spencer Gulf, it's just gorgeous. It's only a leisurely two-hour drive and all easy going, big open roads.
Port Augusta has some  unique attractions including the "spook hill" or Gravity Hill, near the Flinders Ranges where you face your car up this hill and put it in neutral and you somehow get pulled up the hill! It's all true and is a fairdinkum optical illusion and very much worth the drive out there.
We enjoyed the the Champagne Cruise out onto the Spencer Gulf itself and went diving [...]